Drilling Waste Management
Bulk Transfer.
Our buffer storage systems allow you to drill faster than conventional systems.
Explore This Solution
Overview
DRILL FASTER WITH BUFFER STORAGE.
In addition to skip and ship, we offer bulk transportation of drilling wastes to shore, directly pumping drill cuttings from cuttings storage and transfer tanks (CSTs) onboard the rig to CSTs located on a supply vessel. Removing the requirement to lift large numbers of skips, bulk transfer improves operational efficiency and halves the time taken to remove waste offsite.
The process begins with drill cuttings transferred mechanically or pneumatically from the shale shakers to a CST unit onboard the rig. It's then directly pumped to a number of CST units on a supply vessel. The drill cuttings are then transported to the quayside before being pumped ashore for transportation to a TWMA treatment and processing facility.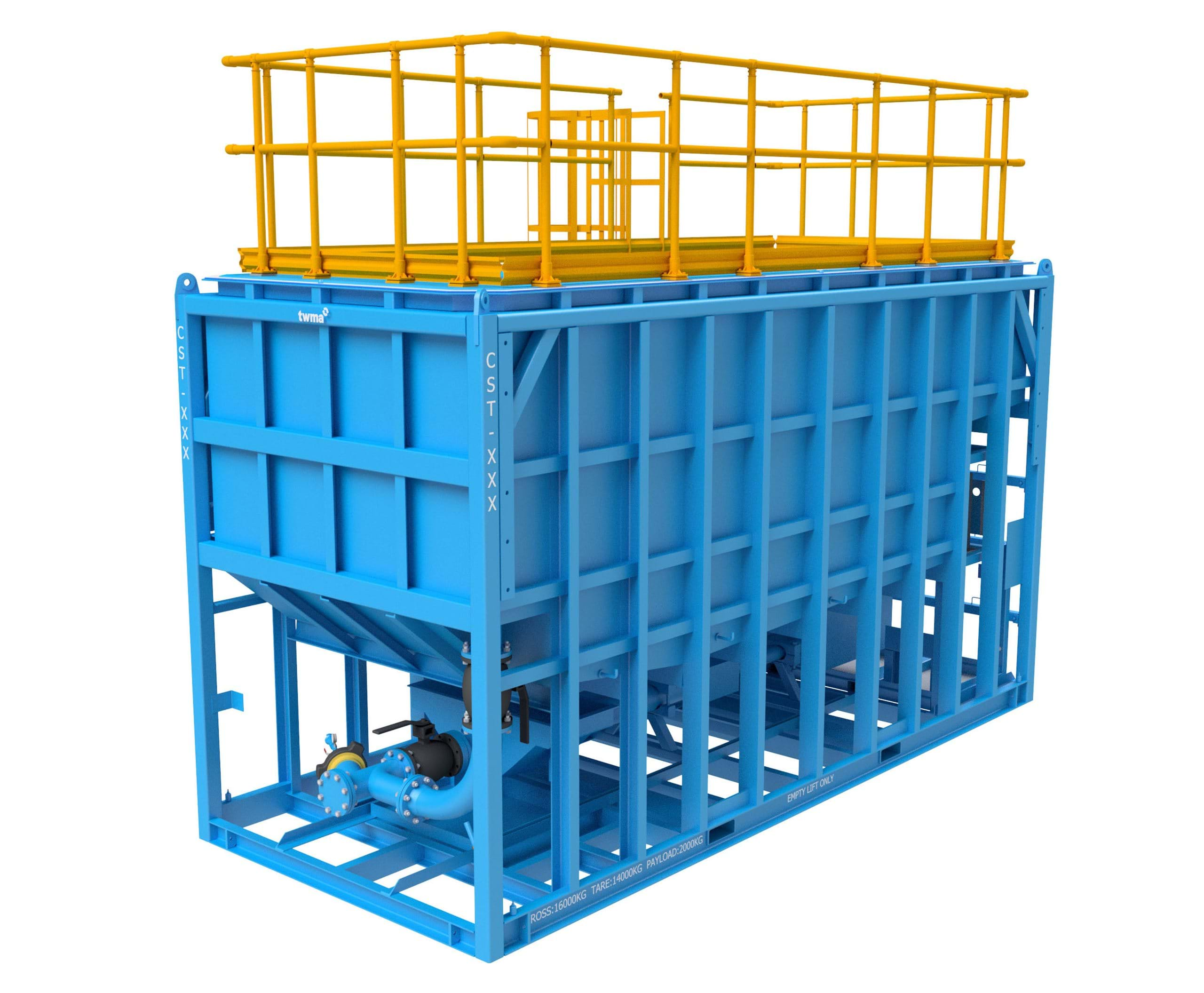 Operating Detail
AN ENGINEERED SOLUTION DESIGNED TO STREAMLINE YOUR DRILLING PROCESS.
Greater drilling waste storage at source enables you to drill faster.  Our solution debottlenecks the drill cuttings handling and storage process at the rig site, enabling you to drill in excess of 400ft/hr and eliminate any unnecessary risks associated with lifting.
Our CST solution holds up to 200% more drill cuttings per m2 occupied on your location.  Its unique design ensures various material ranging from dry bulk to drill cuttings and drilling fluid can be simultaneously filled and discharged without the need of large standalone air compressors to support operations.
The versatile CST is a proven solution to lead bulk transfer operations but additionally support skip and ship and offshore processing operations.
FEATURES & BENEFITS
Largest storage capacity per m2 occupied in the market
Minimises high-risk lifting procedures
Only bulk storage system to simultaneously fill and discharge
Quick and simple installation
Thorough tracking of processes provides complete assurance
Minimal utility requirement
Industry-leading waste handling
Uniform load distribution enabling seamless integration into rig sites
Technical Details
REMOVE UNNECESSARY LOGISTICS AND COST.
Each CST unit has capacity up to 100MT, which can be discharged to storage or transfer systems onshore quickly and efficiently due to the self-contained pump within. Daily reporting systems are in place to record the volume and types of drilling waste handled.
By removing the need for numerous drill cuttings skips and the associated crane lifts, our bulk shipment method has safety, cost and logistical benefits for clients.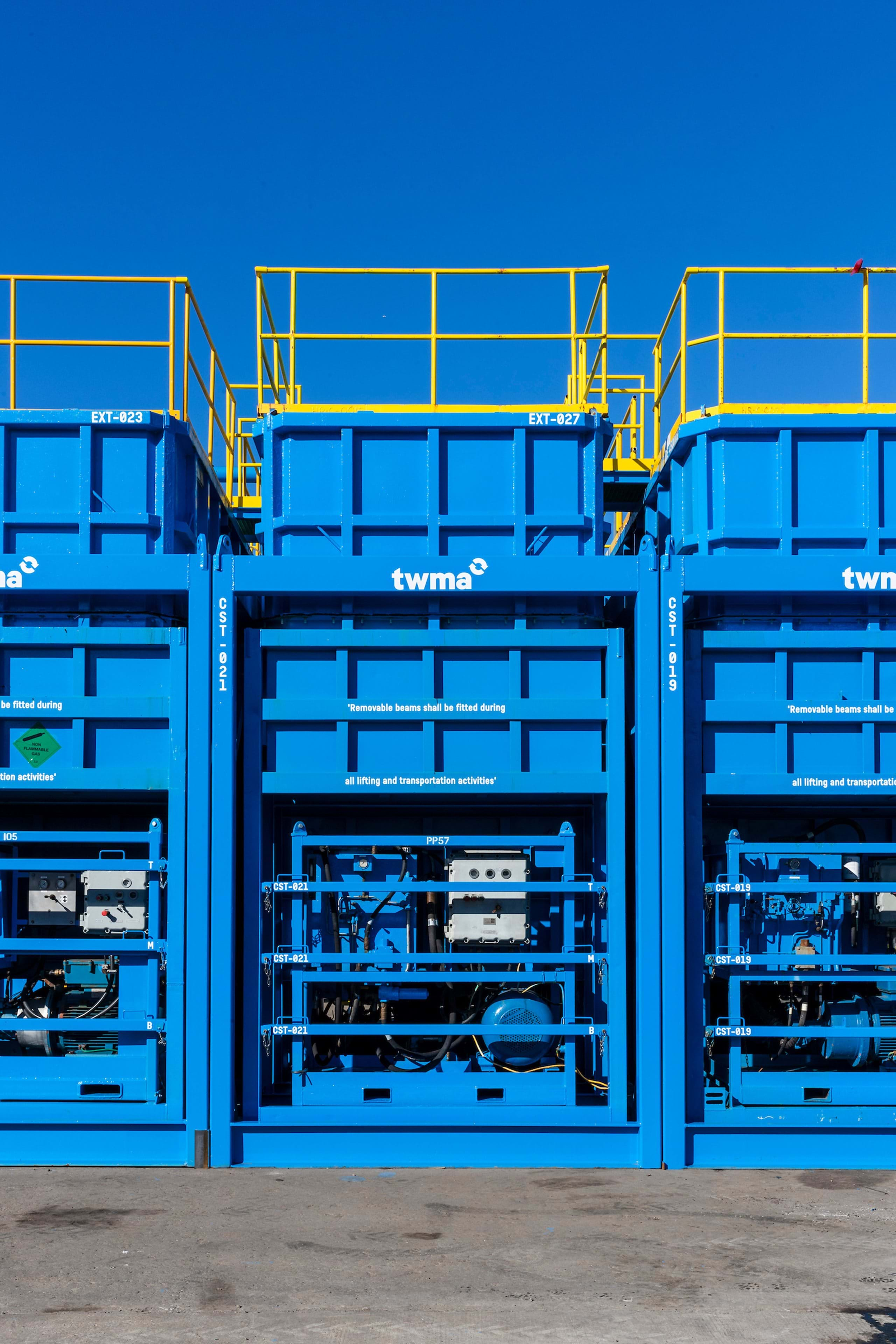 Get In Touch
CONTACT OUR SPECIALISTS TO START REDUCING YOUR WASTE TODAY.