News
Drill into the low carbon benefits of processing at source
19 February 2020
Published in Offshore Engineer, August 2020.
Written by Gareth Innes, Chief Engineering & Commerical Officer.
When it comes to defining the methodology for drill cuttings treatment, it is now possible to materially reduce costs, improve safety, and lower the carbon emissions of drilling projects.  These benefits, associated with processing drill cuttings at the rig site, are now widely acknowledged by operators in the UK Continental Shelf (UKCS).
The largest waste streams generated from global offshore drilling operations are water-based and non-aqueous drilling fluids (NAF) and associated drill cuttings. Traditionally, the 'skip and ship' method is used to collect, contain, and transfer the drill cuttings by sea and road freight to a specialist processing facility onshore.
An alternative, and both financially and environmentally optimised solution, is thermal processing of drill cuttings at the rig site. TWMA's mobile TCC RotoMill® unit separates drilling waste at the source, into its three constituent parts of oil, water, and solids for recycling, reuse and safe disposal. This method eliminates the requirement to transport drilling waste long distances onshore.
An industry study highlighted significant health, safety and operational benefits of a rig-based approach, such as a reduction in skip handling, waste handling, crane use and weather exposure. Recently, with ever increasing focus on the environmental impact of offshore operations, TWMA engaged environmental consultancy, Carbon Zero, to conduct a research study to determine the carbon footprint of both a rig site processing approach and a ship to shore based cuttings treatment solution.
In line with PAS 2050, the UK specification for assessing product life cycle greenhouse gas emissions, Carbon Zero included and excluded various processes from the CO2e (carbon dioxide equivalent) calculation. For the processing of cuttings on an offshore rig they included the transportation involved in commissioning and decommissioning a TCC RotoMill® unit, and any direct emissions associated with the processing of cuttings.
For a 'skip and ship operation' Carbon Zero studied the transportation of empty skips to the offshore platform and the transportation of full skips onshore. They also tracked any direct emissions associated with the treatment of cuttings and the transportation of all drilling wastes and any emissions associated with the further processing of water and oil.
Both onshore and offshore treatment methods use a similar treatment process, however, the main difference in carbon emissions between the two techniques is the transport and logistics associated with large volumes of material being shipped to shore when not processing at the rig site.
On a 'skip and ship' operation, drill cuttings are transported from offshore and treated at our Peterhead processing site. There, we deal with the three main waste products differently. Recovered oil is sent to a third party to be recycled, recovered water is treated onsite for discharge to SEPA requirements and the recovered powder is recycled for reuse in various applications.
In adopting TCC RotoMill® treatment at the rig site, recovered oil can be reused onsite within the drilling fluid system and water can safely and legally be discharged into the sea or used to dampen the rock dust powder before again being discharged to sea, where it disperses with marine currents.
Our research used three variables to establish the baseline data required to calculate the carbon footprint: average platform distance from Peterhead (263km), average total well depth (7,664ft) and average total weight cuttings produced per well (582t).
In total, the data for nine wells from four different platforms was analysed; five wells utilised the TCC RotoMill® to treat drill cuttings offshore with the remaining four using the alternative 'skip and ship' to shore method.
Three data scopes were measured and analysed:
Emissions relating directly to engine fuel usage and company owned vehicles were almost 43% less using the TCC RotoMill® process
Electrical emissions were around 37% less compared to 'skip and ship'
Indirect emissions associated with third party road and ship transportation produced the greatest difference, with 98% less using the TCC RotoMill® process
The overall results revealed the carbon footprint of the TCC RotoMill® utilised to treat drill cuttings at source on an offshore rig was approximately half of that of an equivalent 'skip and ship' operation. Furthermore, additional benefits include the diversion of waste powder from landfill, produced oil being re-used in the offshore drilling system and wastewater requiring no further treatment.
This study really raised our awareness of the CO2e emissions associated with each process and highlighted where future savings may be made.
As HSE, cost-efficiency and low carbon drilling continue to be the focus for all operators, I expect that the processing of drilling cuttings offshore will continue to be adopted as best practice and throughout the North Sea and beyond.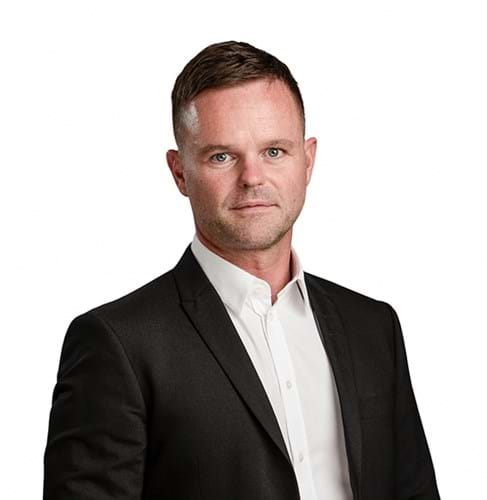 Gareth Innes, Chief Engineering & Commercial officer, TWMA.